What you'll love about geothermal.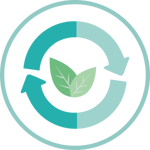 The most
efficient heating and cooling
system on earth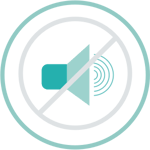 Without an outdoor
unit, it's engineered to
be as quiet as possible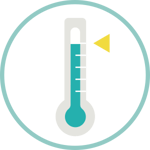 Consistent temperature
year-round
The most
environmentally
friendly system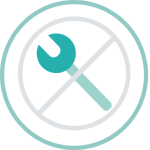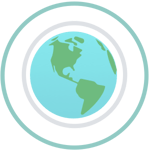 Freedom from fossil fuels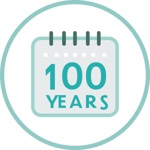 Extremely durable.
Ground loops last as
long as 100 years; indoor
units up to 25 years
How geothermal pays for itself.
Geothermal is so efficient it pays for itself in as little as 3.5 years. For many homeowners, the monthly cost of financing a new system and your new energy bill is less than what you're currently paying with traditional HVAC.

Conventional HVAC vs. Geothermal
Geothermal systems perform with greater efficiency during severe temperature fluctuations outside, and require only one unit to heat and cool your home.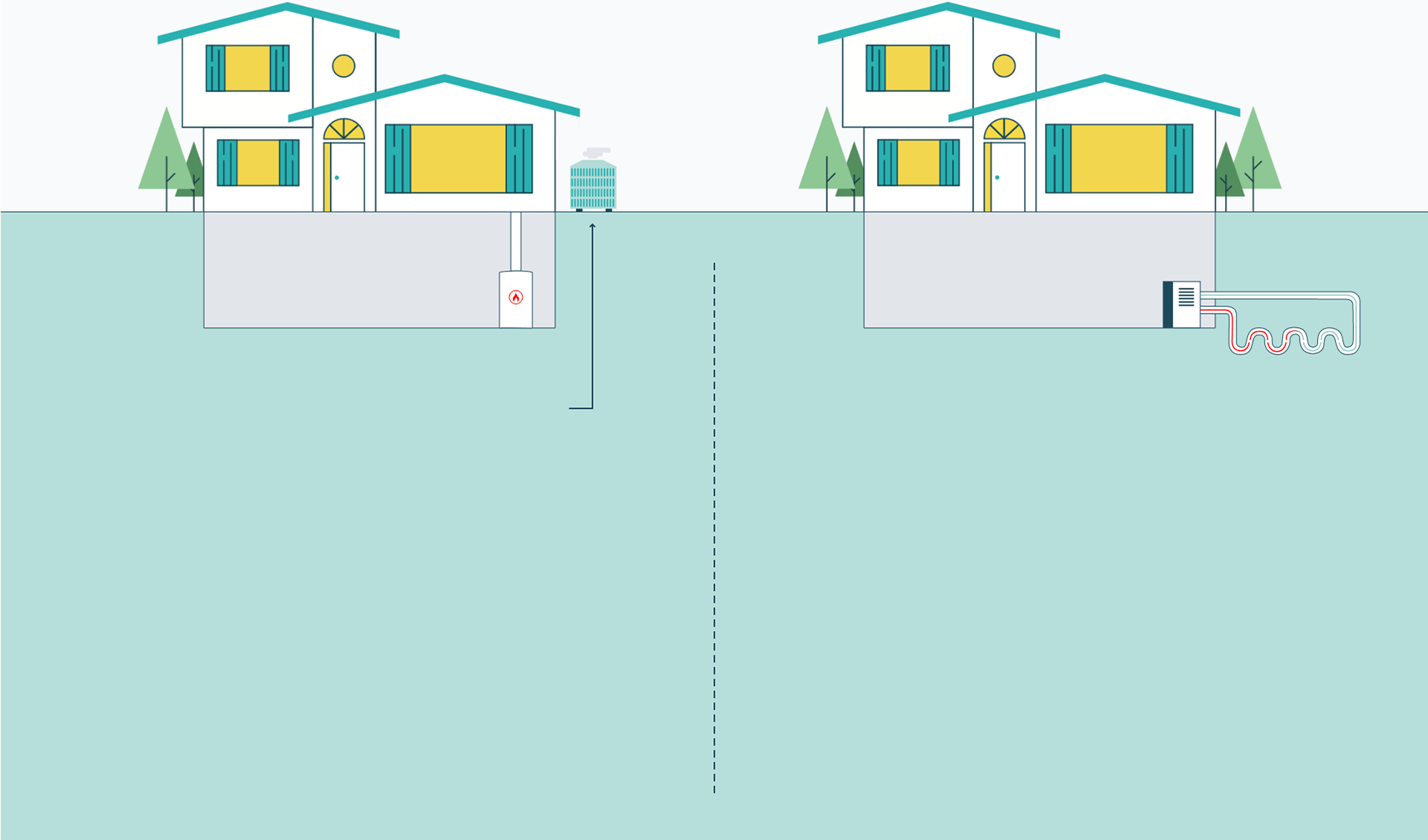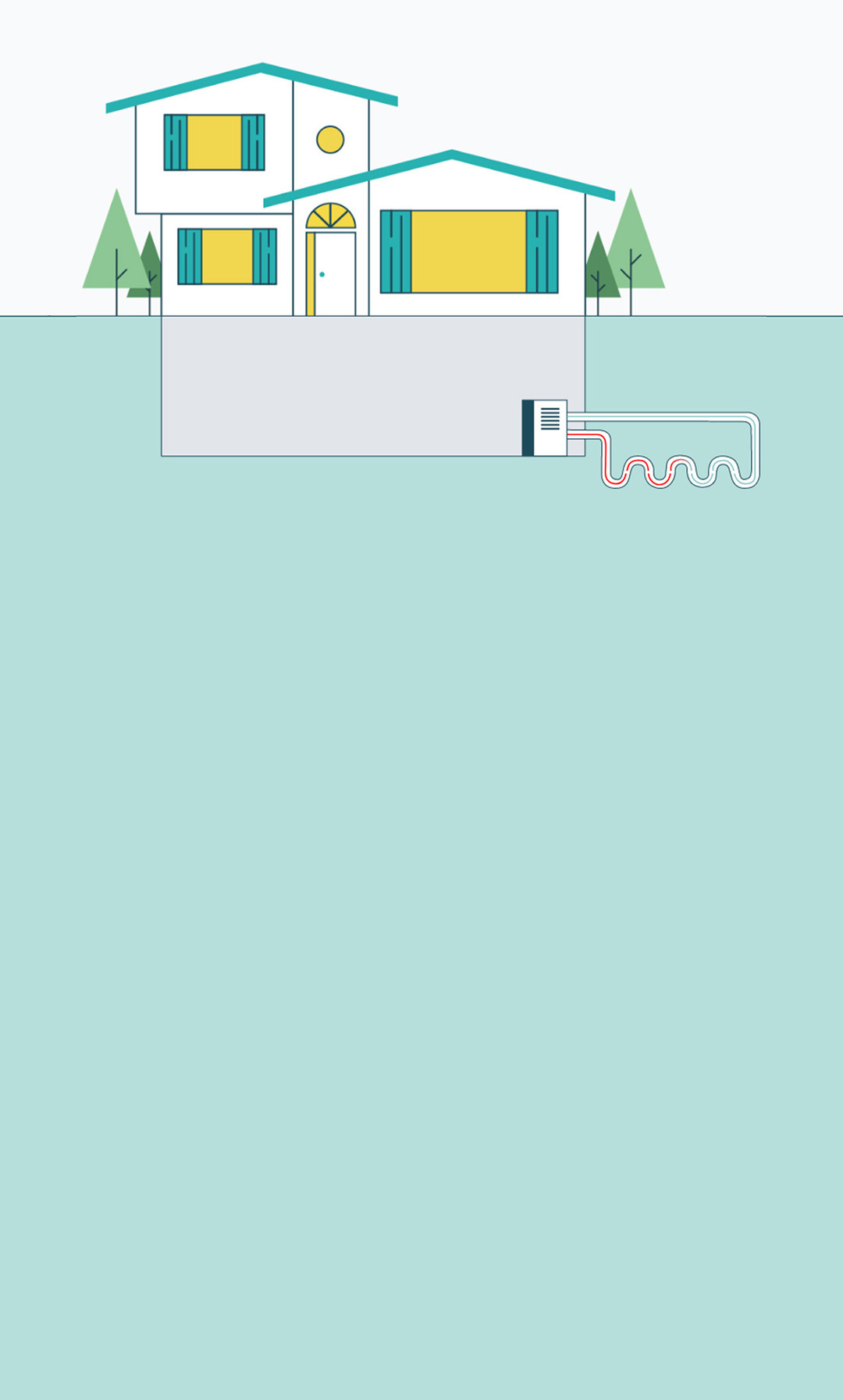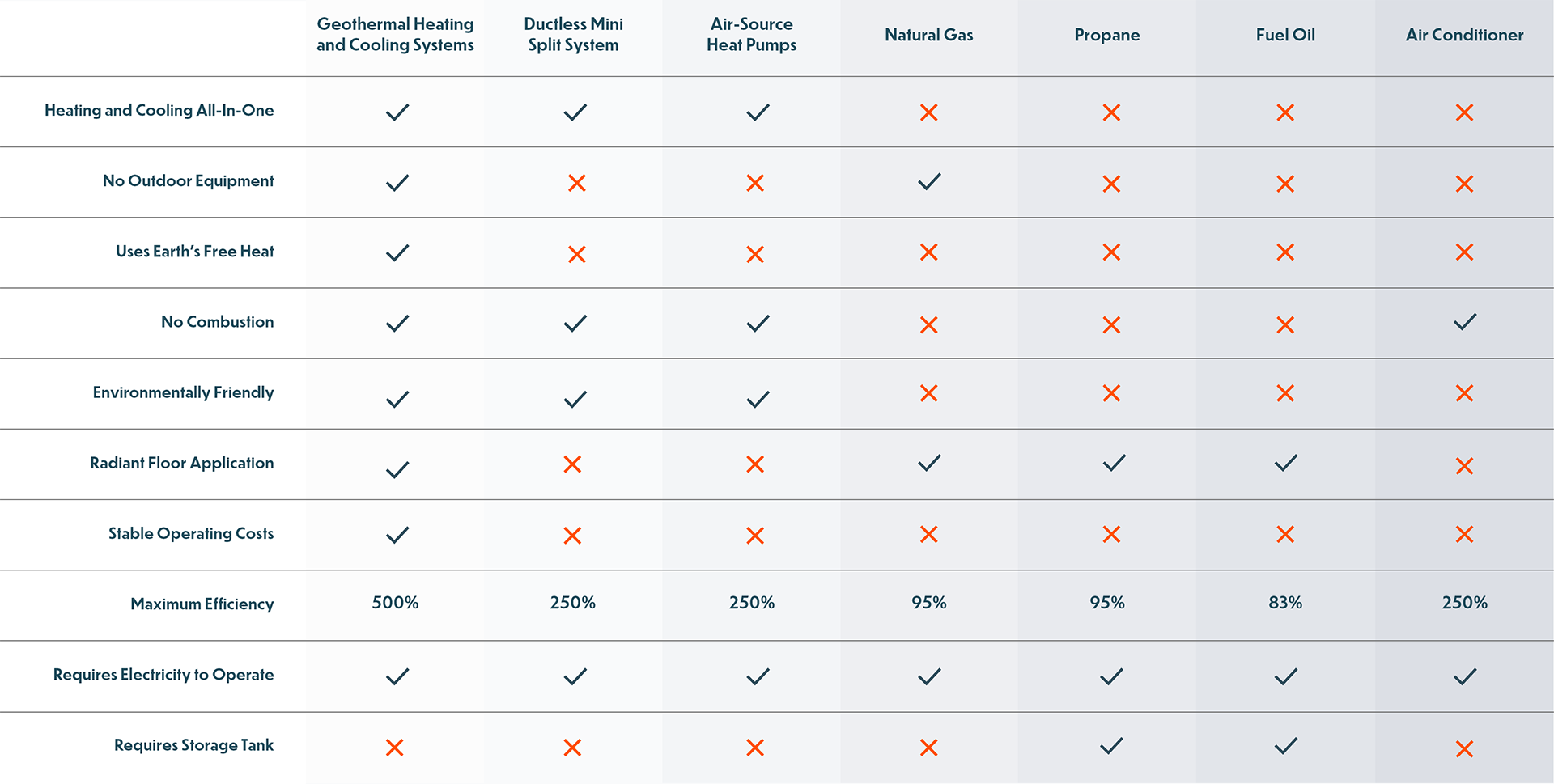 What geothermal owners say
"After tax credits, geothermal was only $2000 more than a top-of-the-line propane furnace with air conditioning installed. It cut my energy bills in half and made it way easier to afford the payments. Not to mention not having to buy propane. I wouldn't trade my geothermal system for anything."
"We had a really, really cold January and our total electric bill was only $130.00. That was for everything in the house. And the unit is super quiet."
"We love the comfort our geothermal system offers. Last week, when we turned the system on, it felt much better within 10 minutes, and it felt great within 15 minutes."
"Because of our lower heating and cooling bills, we expect to break even on the system in five years. It's clean and quiet, and we have even heat throughout the house. Bottom line – a geothermal system is more efficient in the long run. It's the most important investment in our home."
"Along with the low operating cost, we like the comfort levels. Our previous home was gas heating and we always seemed to have cold and hot spots. Our new house is more evenly heated and cooled."
"It is extremely energy efficient and quiet; you can't hear it operate. It also makes us feel secure, knowing that a geo unit has no combustion process that could fail and create carbon monoxide. Just clean, efficient comfort for our family."
"I purchased a geothermal system for my 100-year-old farmhouse. It's been three years now and I wouldn't trade it for anything! Prior to this, I had a boiler and air conditioner, but I spent $1,500 to $2,000 in propane a year and had high electric bills all year long. Now, no propane and lower electric bills. This unit has paid for itself and is a wonderful investment in not only my family's future, but I feel the planet, as well! I recommend it to everyone I can!"
In the press

"Geothermal doesn't begin to describe the wonders of what heat pump technology can do for the home and the planet."

"Geothermal energy, often called "the forgotten renewable," doesn't create emissions, unlike fossil fuels. Because it uses heat radiating from the earth's core, it's considered renewable, with a supply whose lifetime is equal to the Earth's."

"What is Geothermal? A genius way to heat and cool your home."

"Geothermal heat pumps might be more costly to install than regular heat pumps but they can produce visibly lower energy bills."
Geothermal systems cannot be installed in individually-rented apartments or condominiums. You must own the property and have yard space.
Please exercise the same due diligence as you would with any major home improvement project – get references from prospective installers and if possible, get multiple quotes.
Make sure your installer does some energy modeling on your home. If the house is poorly insulated, it can have a big effect on system performance and payback.