Conventional HVAC vs. Geothermal
Geothermal systems perform with greater efficiency during severe temperature fluctuations outside, and require only one unit to heat and cool your home.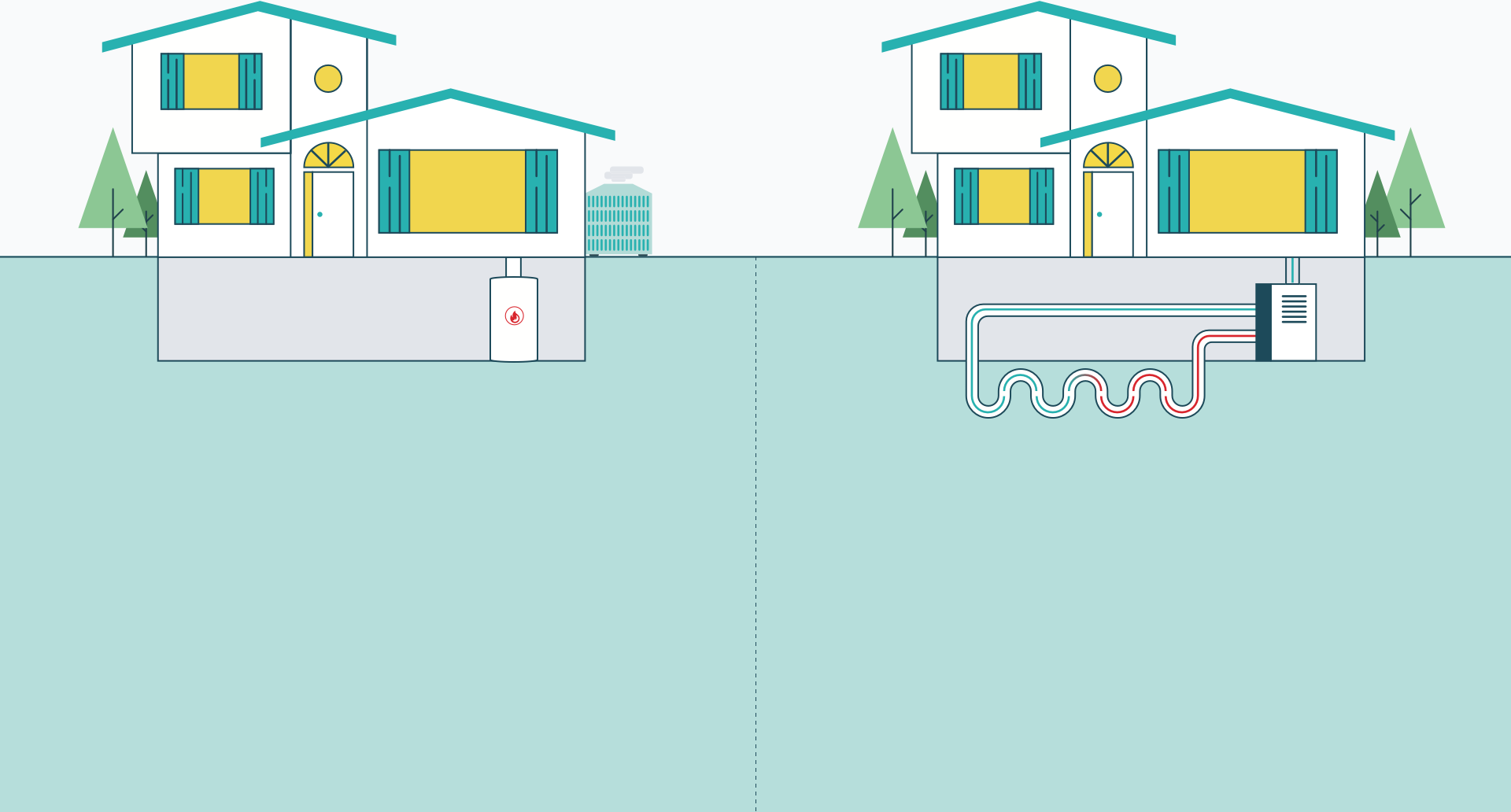 Conventional systems use a noisy outdoor unit to exchange heat with the environment. Geothermal systems are quiet, using underground pipes for the heat exchange. And since the unit is placed indoors, it's protected from the elements and lasts longer.
Conventional systems use a gas furnace which produces CO2, a substance that is not only harmful to the environment, but can pose a safety risk to you and your family.
Earth's Natural Temperature
Geothermal systems use the earth's thermal energy to heat and cool your home quietly and efficiently.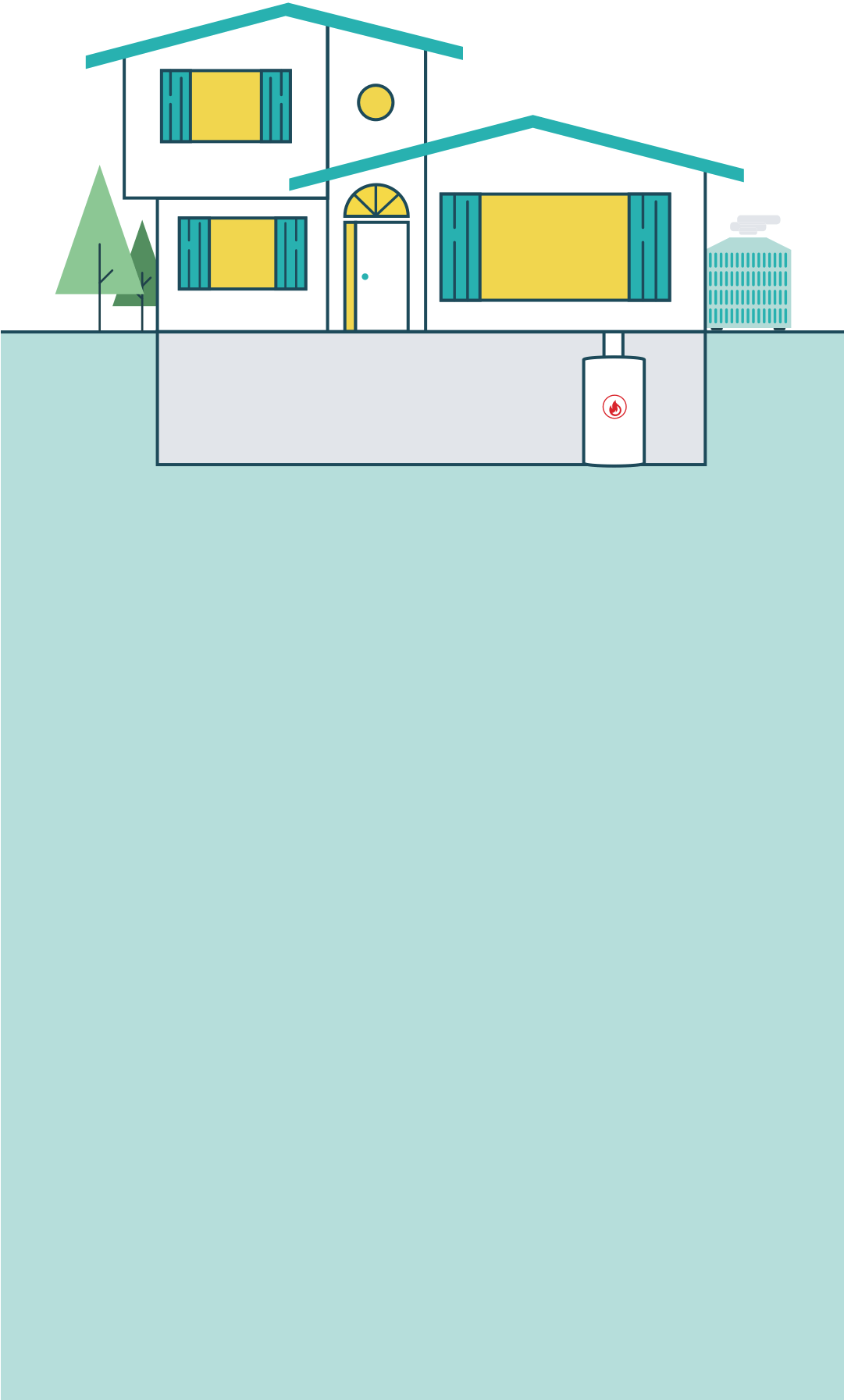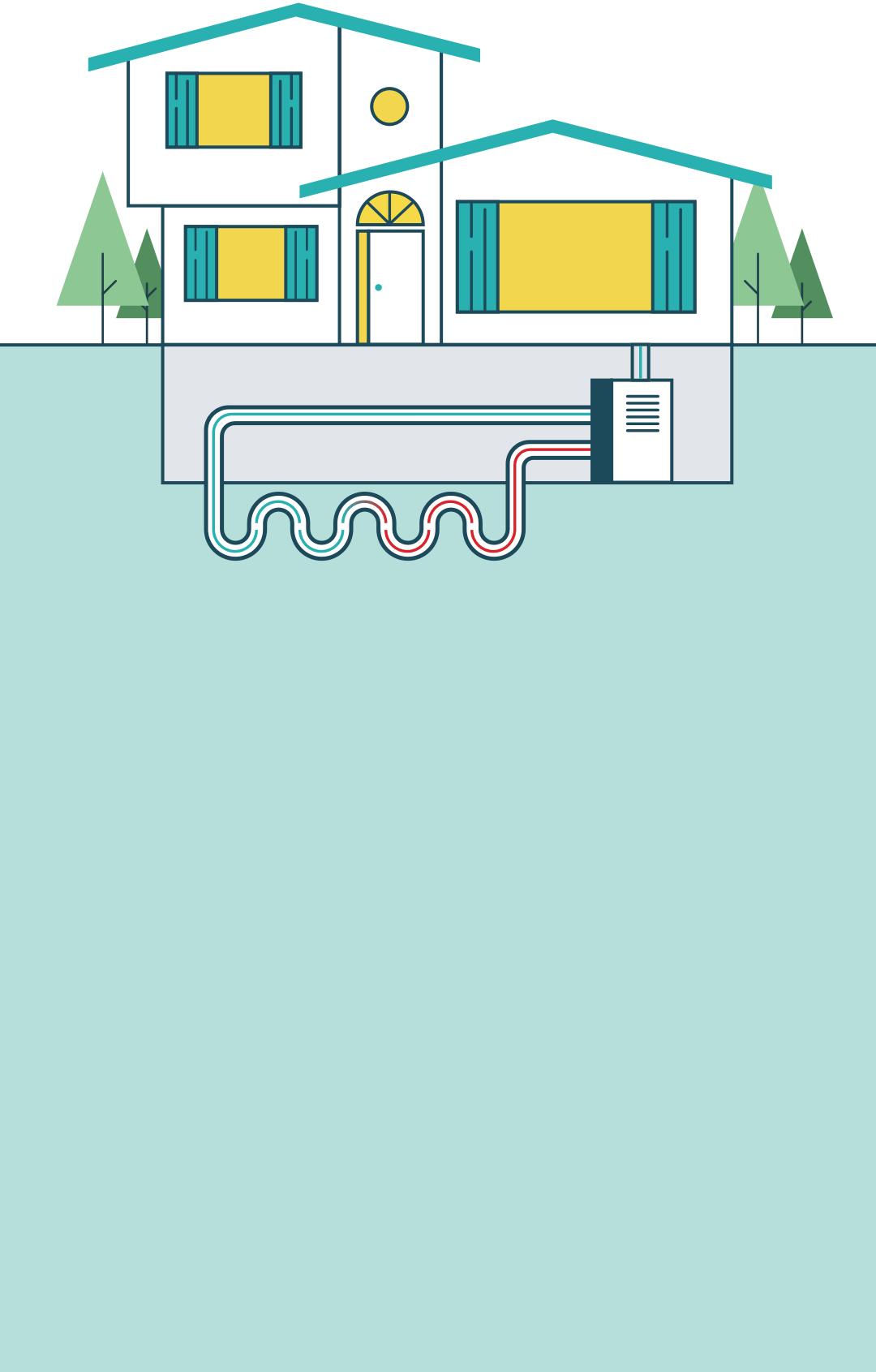 How geothermal pays for itself.
While geothermal's upfront cost is higher than a traditional HVAC unit, the system is so efficient that it can pay for itself in as little as 3.5 years. In many cases, the monthly cost of financing a new system and paying your new energy bill is less than what you're currently paying for with traditional HVAC.

[1] SEER is Seasonal Energy Efficiency Ratio. AFUE is Annual Fuel Utilization Efficiency.
[2] GeoLink Design Studio based on 2500sq. ft. home in the Midwest. Electricity: $0.12/kWh, Natural Gas: $1.50/ccf, Annual Inflation: 2.18%
[3] US Department of Energy.

Geothermal vs. Other Heating & Cooling Sources